linkr Webinar: Keeping your class connected in the age of social distancing: Mar 31@1:00 pm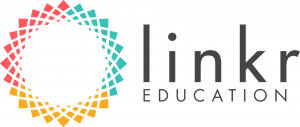 Hello,
You are invited to join a 30 minute webinar with other educators preparing to use linkr to support teaching and learning during the current age of social distancing.
Email support@linkreducation.com to receive an invitation to the webinar, get more information about linkr, or request a webinar at a different time.
linkr can support any classes moving into an online format, providing all that is needed for offering an asynchronous course or providing the home for any course providing synchronous meetings hosted on zoom (for example).
linkr is free for educators and learners, safe, and GDPR compliant- no ads, no data sales- 13+ only. With a suite of features supporting interactivity and providing freedom for learners and educators, linkr creates social connections in the time of physical distancing.
Tuesday March 31 at 1:00 PM, EST
If you can't make the webinar at that time and would like to receive a recording of the webinar, or schedule a webinar at a different time, please let me know.
Linkr also has other features tailored to support the effective management of communities of practice, i.e., experiential learning networks, student groups, and programs/ departments. If you'd like to learn more about these features, please let me know.
Wishing you luck in all areas of your life,
Gabriel Flacks
Co-Founder, linkr Education
Humanities Instructor, Champlain College, Saint-Lambert
https://www.linkreducation.com/en/
PS: This webinar will only be in English. Contactez-nous pour obtenir du support additionnel en français.