Team
Julie Anne Roy

Mathieu Lépine

Nathalie Dansereau

Johnathan Mina

Pascale Warmoes

Carmen Ciotola

Isabelle Hallée

Geneviève Guay
---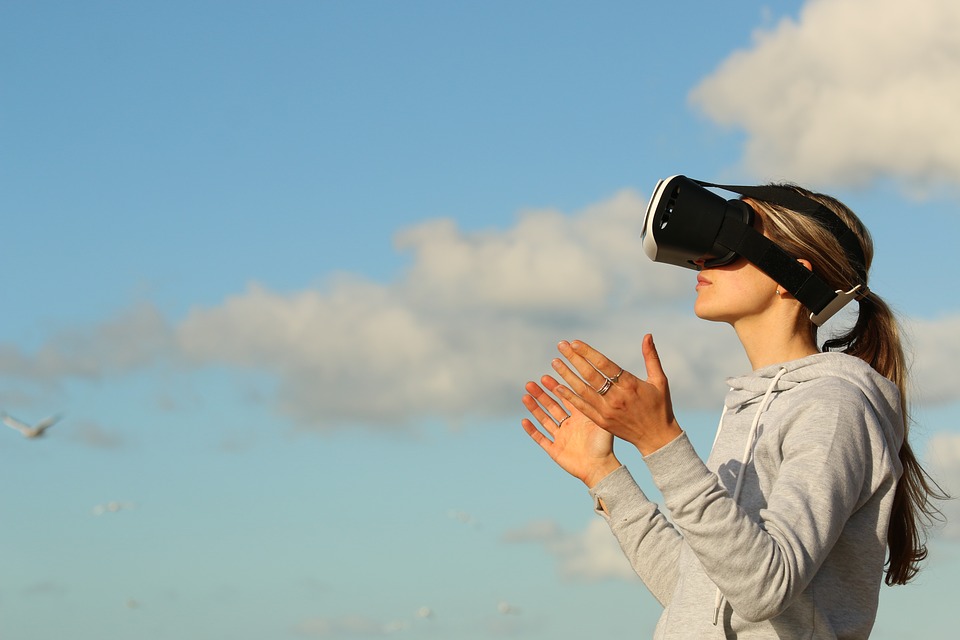 Objective:
This project aims to offer students a new pedagogical experience through the use of Virtual Reality goggles.  The VR goggles will create an immersive environment and expose students to real-life situations.
Methods:
October: First of all, we met with a few teachers from different programs interested in experimenting VR in their classrooms. We only had 2 pairs of goggles to convince them of the pedagogical potential of this tool. Pascale Blanc from the VTÉ (Vitrine technologie éducation) was also invited to briefly present the main differences between virtual reality (total and partial immersion), augmented reality and mixed reality. She also presented a few VR applications to our teachers and we conducted a round table of the feasibility of the project with the different programs involved (Tourism, Humanities and Special Care Counselling).
I have also created an Intranet page where I share different resources on VR (articles, reports etc…) and where the teachers can deposit and add the links, applications and tools that they find relevant.
LaSalle College has decided to go with existing content this year. The budget we had to implement virtual reality in class was limited and we wanted to make sure of the implication of our teachers before investing more for the second step (development of 360 videos, etc.).
Mid-November: We received 40 Utopia 360 Goggles (Thanks to SALTISE Mini-Grant).
Mid-December: Pascale Blanc from VTÉ came for a special meeting with the teachers from the tourism program. She made a presentation of Google Expeditions application and we visited together the Machu Picchu in Peru (Pascale acting as the guide and teachers as the expeditors). Obviously, we had to do some previous tests with the IT department in order to make sure we were using the same WIFI connection).
Results:
Since the equipment was received pretty late in the Fall Semester (2-3 weeks before the exams), teachers have decided to postpone it to the Winter Semester.
1-2 teachers have decided not to continue with the VR project since they couldn't find enough specific 360 videos for the courses they were teaching.
Lessons Learned
Developments:
January: A tourism teacher suggested to provide little training on VR to show other teachers of the program how to use the goggles and the application ExplorVR for their courses. I find it incredible that teachers want to show this application to their colleagues, without the administration asking.
As it is a new project, there is a lot to do. I started working on a little guide for using VR in the classroom. I will do 2 different versions, one for teachers and the other for students. There are several aspects that we need to take into consideration; here are a few topics to have in mind as a College:
Do we offer technical support to the teachers using VR in class?

It is important to involve the IT team in this project. As mentioned earlier, they were there to help us when we did the previous test on Goggle Expeditions, but it is also important to mention who will be helping in case of problems (ex: WIFI connection, VR goggles, applications on  cellphones, etc…)

Who is responsible for the equipment rental (in our case the Documentation Centre) and how long is the rental for?

Who download the 360 videos prior to the class (students or teachers) and where (at home or at school)?

Do we have enough bandwidth to support a whole class doing streaming at the same time?

What are the responsibilities of the College (health risk

etc.)?

Are all cell phones compatibles with the many applications offered? If the answer is NO, then we have to plan alternatives solutions.