Congratulations to this year's winners of our
2020 SALTISE
Support of Pedagogical Innovation, Graduate Student Award
The SALTISE "Student Award" recognizes students who stand as contributors to the SALTISE community through the promotion of academic excellence, use of innovative pedagogies in their role as Teaching Assistants (TA), Research Assistants (RA), Course Lecturers and other tasks that support and/or are consistent with the goals of the SALTISE community.
Drumroll please…
---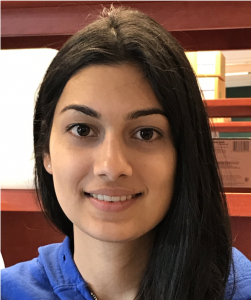 Jasmin Chahal – McGill University
Jasmin Chahal recently completed a PhD in Microbiology and Immunology, working in Dr. Sagan's lab at McGill. Since 2014 she has been a Teaching Assistant for several courses, including an inquiry-based lab course where she independently created tools to support student learning. She has led important course development projects, notably implementing the SEA-PHAGES program in her Department.
From 2016-2018 she was the McGill's lead coordinator of Let's Talk Science, a national science education organization, where she coordinated a network of STEM graduate students to develop hands-on activities and empower them to build their own teaching skills. Jasmin also participates in the American Society for Microbiology Teaching Undergraduate Biology Certificate program.
Throughout her years as a student ,TA and teacher Jasmin has mentored multiple students in her lab and is recognized as an exceptional mentor by her peers and supervisor. According to her, she loves teaching and enjoys the collaboration with colleagues.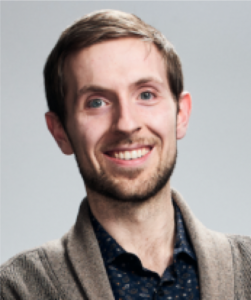 Franco La Braca – Concordia University
Franco La Braca is a Master's student in Physics Education at Concordia University. He obtained his honours bachelor's degree in physics and minor in computer science from McGill University, throughout which he developed a passion for education. During that time, he was involved in computer graphics and animation research with Dr. Paul Kry, as well as in research in machine learning – specifically deep neural networks – and early universe cosmology with Dr. Robert Brandenberger. He has since then gone on to pursue his master's degree in physics at Concordia University, where he is doing research in physics education under the supervision of Dr. Calvin Kalman
As an active member of the SALTISE S4-Physics team, the ECQ funded organizational arm of SALTISE, Franco's contribution to the team is helping to bring about important change and adoption of student-centered active learning in Physics departments across the Anglophone network of universities and colleges. 
According to Franco, his passion for Education is undoubtable, and so his ultimate career goal is to become an impactful college physics professor, in hopes of inspiring and lighting the sparks of curiosity within students.