Scott Freeman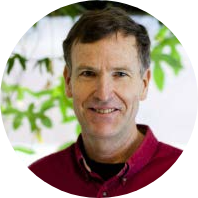 Principal Lecturer Emeritus, University of Washington
Scott Freeman grew up in Wisconsin and received a B.A. in Biology from Carleton College in 1978. After working in environmental education and international conservation for six years, he did graduate work at the University of Washington on the molecular systematics and morphological evolution of blackbirds and received a Ph.D. in zoology in 1991. He had a Sloan Fellowship to support a post-doctoral fellowship in molecular evolution at Princeton University, then returned to the University of Washington as Director of Public Programs at the Burke Museum. Since the mid-1990s his focus has been on textbook writing, teaching, and discipline-based education research. He co-authored Evolutionary Analysis and was the sole author of Biological Science, each through four editions—the texts are now in their 6th editions—and recently published his first book for a general audience, Saving Tarboo Creek. He is a recipient of a UW Distinguished Teaching Award and is currently Lecturer Emeritus in Biology at the UW, where he conducts research on how active learning techniques impact student performance.
Theobald et al. (2020). Active learning narrows achievement gaps for underrepresented students in undergraduate science, technology, engineering, and math. Proceedings of the National Academy of Sciences (PNAS). https://doi.org/10.1073/pnas.1916903117
Freeman, S., Eddy, S. L., McDonough, M., Smith, M. K., Okoroafor, N., Jordt, H., & Wenderoth, M. P. (2014). Active learning increases student performance in science, engineering, and mathematics. Proceedings of the National Academy of Sciences, 111(23), 8410-8415.
Watch: Encouraging Equity Through Active Learning — UW Biology
Read full bio
---
Manu Kapur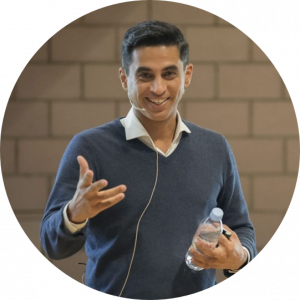 Professor and Chair of Learning Science and Higher Education
ETH Zürich
Manu holds the Professorship for Learning Sciences and Higher Education at ETH Zurich, Switzerland, and directs The Future Learning Initiative (FLI) at ETH Zurich. An ETH+ funded initiative, the FLI brings together more than 20 professors from 10 departments at ETH to advance research on the science of teaching and learning in higher education contexts, and translate it into the practice of teaching and learning at ETH Zurich. As a learning scientist, Manu makes a commitment not only to advancing the understanding of human learning but doing so in ways that make an impact in the actual ecologies of learning. Drawing on his engineering mindset for design, Manu conceptualized and developed the theory of Productive Failure to design for and bootstrap failure for learning mathematics better. He has done extensive work in real-field ecologies of STEM classrooms to transform teaching and learning using his theory of productive failure across a range of schools and universities around the world.
Collins, Allan, and Manu Kapur. Cognitive apprenticeship. na, 2006.
Kapur, M. (2008). Productive failure. Cognition and instruction, 26(3), 379-424.
Kapur, M., & Bielaczyc, K. (2012). Designing for productive failure. Journal of the Learning Sciences, 21(1), 45-83.
Jacobson, M. J., Goldwater, M., Markauskaite, L., Lai, P. K., Kapur, M., Roberts, G., & Hilton, C. (2020). Schema abstraction with productive failure and analogical comparison: Learning designs for far across domain transfer. Learning and Instruction, 65, 101222.
Watch: TEDx – Productive Failure
Read full bio
---
Armin Weinberger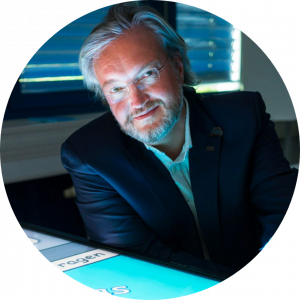 Professor of Educational Technology, Saarland University
Armin Weinberger is the founding professor and head of the Department of Educational Technology and Knowledge Management at Saarland University. His main research interests lie in analyzing and facilitating the generation, construction, and sharing of knowledge in teams, groups of learners, and larger communities. Armin has a 20-year experience in designing, implementing, and investigating computer-supported collaboration scripts that orchestrate roles and activities of learners in technology-enhanced environments. Armin has co-founded and is co-coordinator of the Special Interest Group of EARLI on Argumentation, Dialogue, and Reasoning and is co-coordinator of the CSCL community at ISLS. Armin is among the most publishing and cited authors of CSCL.
Weinberger, A., & Fischer, F. (2006). A framework to analyze argumentative knowledge construction in computer-supported collaborative learning. Computers & Education, 46(1), 71-95.
Weinberger, A., Ertl, B., Fischer, F., & Mandl, H. (2005). Epistemic and social scripts in computer–supported collaborative learning. Instructional Science, 33(1), 1-30.
Watch: Learning together online through peer review
Read Full Bio