For our 2019 Conference we had a superstar line up of experts
These experts talked about the Conference theme and how their fields are preparing to improve learning and instruction:
Artificial Intelligence (AI), David Usher of Reimagine AI, founder, and winner of 4 Junos
Learning Analytics, Alyssa Wise of New York University (NYU) Steinhart School of Culture, Education and Human Development and Director of LEARN (Learning Analytics Research Network)
Virtual and Augmented Reality (VR/AR), Olivier Palmieri of Ubisoft, Director of XR Workshop & Game Director

Our Conference Theme: For more than 10 years, SALTISE has been exploring the wide array of active learning designs, including how technology can support our innovations. In recent years, new approaches like learning analytics, Artificial Intelligence (AI) and Augmented/Virtual Reality (AR/VR) have entered the discussion. As a community, we recognize that such technologies have the potential to significantly impact learning and instruction. Recent advancements in AI and deep learning, in particular, is gaining the attention of educators and policymakers around the world. However, others are fearful of negative implications and warn about instructors potentially losing control or losing touch with students. This year's conference theme is "Promoting Deeper Learning: From Analytics to New Strategies." We hope it will provide a space for conversation and debate among educational researchers, faculty instructors, and industry leaders, and help us all become more informed about the issues and opportunities of these technologies.
---
About our Speakers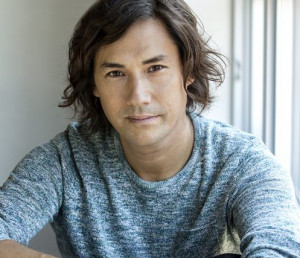 David Usher
Bio – David Usher is an entrepreneur, artist, and best-selling author. He is the founder of Reimagine AI, an artificial intelligence creative studio working with companies like Google Brain and focused on building intelligent beings using interactive artificial intelligence technology. As a musician he has sold more than 1.4 million albums, won 4 Junos and has had #1 singles singing in English, French and Thai. David travels the world speaking about creativity, innovation and artificial intelligence to companies like Google, 3M, Cisco, Pepsi and Deloitte.
---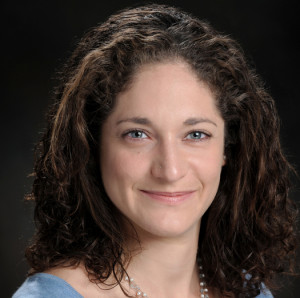 Alyssa Wise
The Analytic Future of Science Education
Learning Analytics is a critical emerging technology that applies data science methods to the distinct characteristics, needs, and concerns of educational contexts to better understand and facilitate learning. Science Education is particularly well-positioned to take advantage of analytic advances as data collection, analysis and interpretation are core skills for development in scientific domains. But what does the future of analytic-supported science education look like and what benefits can it bring? Drawing on diverse examples from NYU's Learning Analytics Research Network (LEARN) and beyond, Dr. Wise will illustrate how impactful analytics effectively integrate well-designed data collection, robust computation, and meaningful pedagogical questions to generate actionable insights into teaching and learning. The talk will conclude with an overview of social, technical and institutional factors necessary for building a successful learning analytics initiative.
Bio –
Alyssa Wise is Associate Professor of Learning Sciences and Educational Technology at New York University and the Director of 
LEARN
, NYU's pioneering university-wide 
Learning Analytics Research Network
.  Dr. Wise's research is situated at the intersection of the learning and educational data sciences, focusing on the design of learning analytics systems that are theoretically grounded, computationally robust, and pedagogically useful for informing teaching and learning. She currently serves as Co-Editor-in-Chief of the Journal of Learning Analytics and Associate Editor of the Journal of the Learning Sciences.
---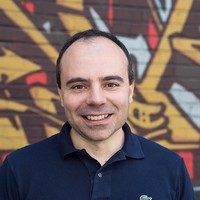 Olivier Palmieri
Bio – Olivier Palmieri is a Game Director at Ubisoft, where he has worked as Creative Director, Game Director, and Level Design Director, and advanced International Design Trainer for the Ubisoft Design Academy. He is the creator of Eagle Flight, the first virtual reality game released by Ubisoft and winner of the 2017 D.I.C.E. Award for Immersive Reality Technical Achievement. Olivier is the Director of L'Atelier XR Ubisoft, an applied innovation zone that develops projects using Extended Reality technologies (Augmented, Virtual and Mixed Realities) in collaboration with Concordia University. Olivier believes strongly in the power of extended reality environments as experiential learning tools and is excited to imagine the possibilities of XR learning environments.