SALTISE is proud to present the three keynote speakers for this year:
– Dr. Richard Felder
– Dr. Rebecca Brent
– Dr. Paul Denny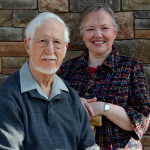 Richard M. Felder, Hoechst Celanese Professor Emeritus
Department of Chemical and Biomolecular Engineering
North Carolina State University
Raleigh, NC 27695-7905
Email: rmfelder@mindspring.com
Website: www.ncsu.edu/effective_teaching
B.Ch.E., City College of New York;  Ph.D. in Chemical Engineering, Princeton University
Dr. Felder joined the N.C. State University faculty in 1969. He is a co-author of the book Elementary Principles of Chemical Processes, which has been used as the introductory chemical engineering text by roughly 90% of all chemical engineering departments in the United States and many abroad, and he has authored or co-authored over 300 papers on chemical process engineering and engineering education. He has won numerous awards for his teaching, research, and publications, including the American Institute of Chemical Engineers Warren K. Lewis Award for Contributions to Chemical Engineering Education, the International Federation of Engineering Education Societies Global Award for Excellence in Engineering Education (first recipient), and the American Society for Engineering Education Lifetime Achievement Award in Engineering Education (first recipient). For a bibliography of Professor Felder's papers and reprints of his columns and some articles, access his website at www.ncsu.edu/effective_teaching.
* * *
Rebecca Brent
President, Education Designs, Inc.
101 Lochside Drive
Cary, North Carolina 27518
Email: rbrent@mindspring.com
Twitter: @RebeccaBrent
B.A., Millsaps College;   M.Ed., Mississippi State University;   Ed.D., Auburn University
Dr. Brent is President of Education Designs, Inc., a consulting firm in Cary, North Carolina. She has more than 35 years of experience in education and specializes in staff development in engineering and the sciences, teacher preparation, and evaluation of educational programs at both precollege and college levels. She holds a Certificate in Evaluation Practice from the Evaluators' Institute at George Washington University. She has authored or coauthored roughly 65 papers on effective teaching and faculty and teaching staff development. Prior to entering private consulting, she was an Associate Professor of Education at East Carolina University where she won an outstanding teacher award. In 2014, Dr. Brent was named a Fellow of the American Society for Engineering Education.
* * *
Drs. Brent and Felder are coauthors of Teaching and Learning STEM: A Practical Guide (Jossey-Bass, 2016). Separately and together, they have presented over 450 workshops on effective teaching, course design, mentoring and supporting new faculty members, and faculty development, on campuses around the world. They co-directed the American Society for Engineering Education National Effective Teaching Institute from 1991 to 2015. Visit their Facebook page.
---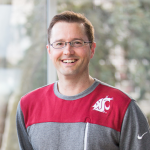 Dr. Paul Denny is an associate professor in Computer Science at the University of Auckland, New Zealand.
His research interests include developing and evaluating technologies for supporting collaborative learning, particularly involving student-generated resources, and exploring ways to motivate students to engage within online learning environments. One of his developments, PeerWise, is an award-winning, freely available web-based tool that instructors can use to support collaborative student learning across a wide range of disciplines.
The tools that he has developed have had a wide impact, being used by more than half a million students in 80 countries and helping to form a global community of educational researchers, more than 80 of whom have published their research as a result.  To support this community, he has delivered more than 60 invited talks and workshops, focusing on both the practical use of technology in the classroom and approaches for evaluation.  He has been recognized for contributions to teaching both nationally and internationally, receiving New Zealand's National Tertiary Teaching Excellence Award (2009), the Australasian Association for Engineering Education Award for Innovation in Curricula, Learning and Teaching (2009) and the Computing Research and Education Association of Australasia Teaching Award for Outstanding Contributions to Teaching (2010).  He has strong connections with Canada, having visited Toronto in late 2017 as an Association of Commonwealth Universities Titular Fellow (the 2017 Jacky McAleer Memorial Fellowship).