CÉGEP Andre Laurendeau's Light Board 5 à 7
SALTISE member Caroline Cormier demonstrated the new LightBoard studio at CÉGEP André-Laurendeau last night (January 28th). This exciting project was created with support from their administration and SALTISE.
SALTISE (Supporting Active Learning & Technological Innovation in Studies of Education) is a learning community service that brings together instructors and professional development staff from English and French educational institutions within the greater Montreal area, as well as other regions of Quebec. The key goals of SALTISE/S4 are based on the ideals of implementing evidence-based pedagogy involving instructional innovations and often leveraging the use of educational technology to promote improved learning.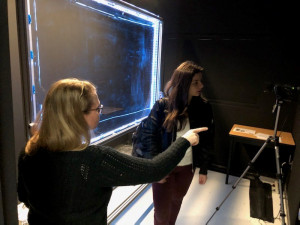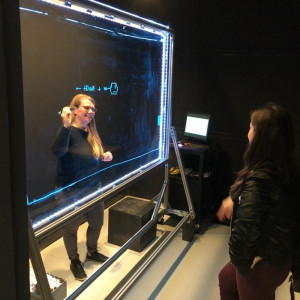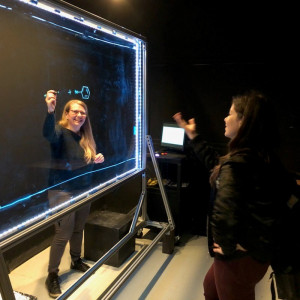 ---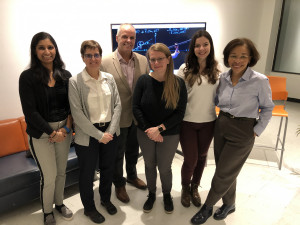 For more information on the LightBoard project and its potential, check out this article by Caroline Cormier posted on Profweb (fr):
"Connaissez-vous les studios Lightboard? Ce sont des studios d'enregistrement vidéo dans lesquels un enseignant se filme à travers une vitre sur laquelle il écrit. Un logiciel inverse ensuite l'image de sorte que même si l'enseignant écrit de sa gauche vers sa droite, le texte est clairement lisible dans la vidéo. En prime : un système d'éclairage ingénieux donne un effet percutant à l'encre fluorescente qu'on utilise." Read more on Profweb