THEME | Classroom transformations: Small changes, big impact 

THÈME | Transformations dans la salle de classe, petits changements vers de grands impacts
CALL FOR PROPOSALS / APPEL À COMMUNICATION
DEADLINE: February 10TH / DATE LIMITE : 10 février
(français ci-dessous)
IMPORTANT DATES
Deadline for submissions:  February 10, 2020, midnight
Decision announcement: mid March 2020
---
PRESENTATION PROPOSAL DETAILS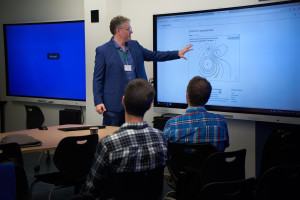 Proposals must include:
Proposal title
Abstract – 75 words (this will appear in the conference program)
Description – 300 words
Presentation format
Please click here for details on the available formats you may choose from for your proposal.
Topics can include:
Best practices and advice on using new pedagogies (i.e., using active learning approaches, flipped-classroom, blended learning, e-learning, etc.)
Implementation of technological innovations  (i.e., online technologies, using tablets, interactive whiteboards, etc.)
Research findings from educational psychology, science education, educational technology, learning sciences, adapted education, etc.
Special topics that impact instruction and learning (i.e., universal design learning (UDL), student cognitive development, data mining, data analytics, etc.)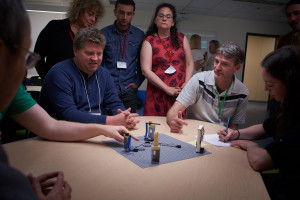 Proposal requirements:
Evaluation criteria
Submissions will be evaluated according to:
potential to contribute to the goals and outcomes of the SALTISE community
relevance to the conference theme
organization and clarity
---
DATES À RETENIR
Date limite pour la réception des propositions : 10 février 2020
Réponse du comité scientifique: mars 2020
FORMATS DE PRÉSENTATION :
Cliquez ici (document en anglais seulement) pour plus de détails sur les formats de proposition acceptés.
Merci de prendre connaissance des points suivants avant de soumettre votre proposition :
Axes du colloque
Les propositions peuvent porter sur les sujets suivants :
Présentation des meilleures pratiques et conseils sur l'utilisation de nouvelles pédagogies (par ex., apprentissage actif, classe inversée, enseignement hybride, apprentissage en ligne, etc.)
Mise en œuvre d'innovations technopédagogiques (par ex., utilisation de technologies en ligne, tablettes, tableaux blancs interactifs, etc.)
Résultats de recherche en psychologie de l'éducation, en sciences de l'éducation, en technologies éducatives, en sciences de l'apprentissage, en pédagogie adaptée, etc.
Sujets spéciaux qui ont un impact sur l'enseignement et l'apprentissage (par ex., la conception universelle de l'apprentissage (CUA), le développement cognitif de l'apprenant, le dépouillement et l'analyse de données, l'analyse de l'apprentissage, etc.)
Conditions requises
Critères d'évaluation des propositions :
Les soumissions seront évaluées selon :
Le potentiel de contribuer aux objectifs et aux résultats visés par la communauté SALTISE
La pertinence par rapport au thème et aux axes du colloque
L'organisation et la clarté de la proposition