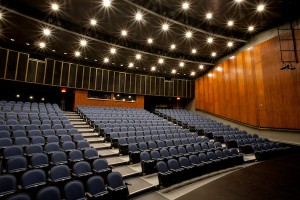 Host: Concordia University
The 9th Annual SALTISE Conference will be held on June 8th & 9th, at Concordia University.
We look forward to seeing you and your colleagues at this event and extend a an invitation to all those in the academic community.
SALTISE has hosted international and national scholars, as well as provided opportunities for local experts to share best practices in the area of active learning pedagogy and the use of technology. Over the years, these activities have brought together hundreds of instructors from around Quebec.
SALTISE members have presented their expanding repertoire of best practices at conferences in Quebec, across Canada, and internationally.
---
Maps of Concordia University (Sir George Williams campus)
Keynotes will be in the Pavillon Henry-F.-Hall / Henry F. Hall Building 1455, De Maisonneuve O.
SGW – PDF map
SGW – Interactive map 
Conference Location
Concordia University
Sir George Williams Campus
1455 De Maisonneuve Blvd. W.
Montreal, Quebec, Canada, H3G 1M8

SALTISE Office Location
Dawson College
Suite: 5B.0
Contact:
(514) 931-8731 x1547
info@saltise.ca
---